Resident Support Services
Click here for a message from Columbus Property Management about COVID-19.
Columbus Property Management is proud to have a robust Resident Services program. We believe that property management is about much more than managing apartment buildings. Through our Resident Services programs, we strive to connect with all of our residents on a personal level, recognizing the special challenges they face and providing them with access to services and resources that will allow them to thrive in their communities.
Our approach is multifaceted and aims to assist residents in critical life areas. Through our Health and Wellness Program, we promote and improve wellness and healthy living. With our Youth Enrichment Program, we create a positive, safe place for youth to gain academic enrichment, build healthy relationships and increase socialization skills. Our Community Enrichment programs help to develop and strengthen relationships among residents and the community. We also provide housing stability education to support residents in sustaining quality living standards. Our Education and Employment resources help to improve residents' educational attainment and work readiness skills which help them to be more productive successful members of their communities. Please scroll down to find out more about the services that are available in your region.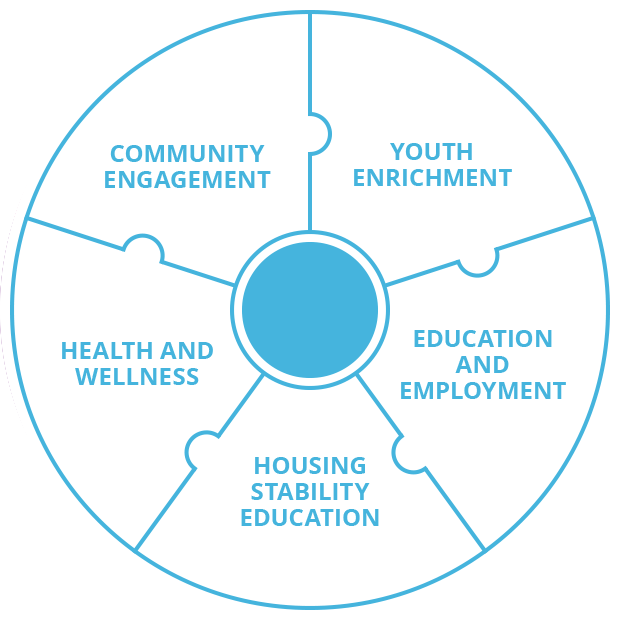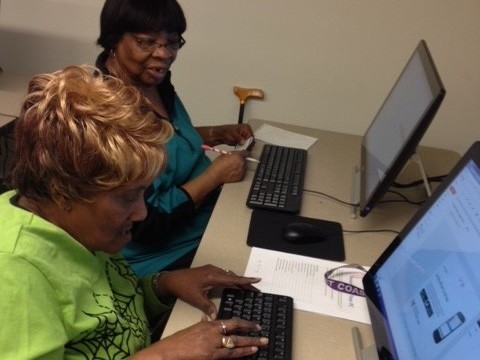 Resident Services at PA/NJ/DE
Resident Services Contact
Your Team

Christian Hobson / Resident Services Manager

Phone: (215) 557.8484 ext. 3350
Telecommunications Relay Service (TRS): 711
Email: chobson@columbuspm.org
Serving Philadelphia.

Deneen Rose / Resident Services Coordinator

Phone: (215) 557.8484 ext. 8829
Telecommunications Relay Service (TRS): 711
Email: drose@columbuspm.org
Serving MPB School Apartments and Powelton Heights in Philadelphia, PA and Union Eagle Senior Apartments in NJ.

Kim Wilkinson / Resident Services Coordinator

Phone: (215) 557.8484 ext. 3381
Telecommunications Relay Service (TRS): 711
Email: kwilkinson@columbuspm.org
Serving The Whitehall Apartments
Resident Services Activities
Services

Health & Wellness Fairs
Youth enrichment activities
Financial literacy and money management
Community involvement and engagement
Conflict resolution/mediation
Job readiness
Resident advocacy
Empowering residents
Housekeeping training
Social activities/events
Employment and career workshops
Resume writing
Access to quality healthcare

Partners

Sedgley Plaza Pharmacy

(215) 978-0104

University of Pennsylvania School of Nursing
Resident Services at DC/MD/VA
Resident Services Contact
Resident Support Services Team

Pamela Graves / Resident Services Coordinator

Phone: (202) 855-0245
Telecommunications Relay Service (TRS): 711
Email: pgraves@columbuspm.org
Resident Services Activities
Services

Yoga
Zumba
Cooking Demonstrations
One-on -One Resume Review
One-on-One Mock Interview
Basic Computer Competency Courses
Microsoft Office Competency Class
HIV/AIDS Confidential Testing
Family Reading Club
Youth Arts & Crafts
Youth Movie Nights
Youth Game Nights
Bingo Night
Local Trips
Diabetes Education Workshops
Energy Assistance Registration
Youth Life Skills Sessions
Health Homes Education
CPR/First Aid Training
Customer Service Training
Employment Workshops
Annual Back-to-School Event
Cookouts
Movie Night for Adults
"Fresh for Your Health"
Produce Plus Program
Need to reach your resident services team?
Interested in having a specific program in your community? Need someone to talk to about a situation? Have a different question? Complete this form and we will get back to you within one business day.